Denne begivenhed er allerede afholdt.
Copenhagen WOW Sailing Event 2021
september 18 @ 7:00 pm

-

september 19 @ 1:00 pm

kr.3375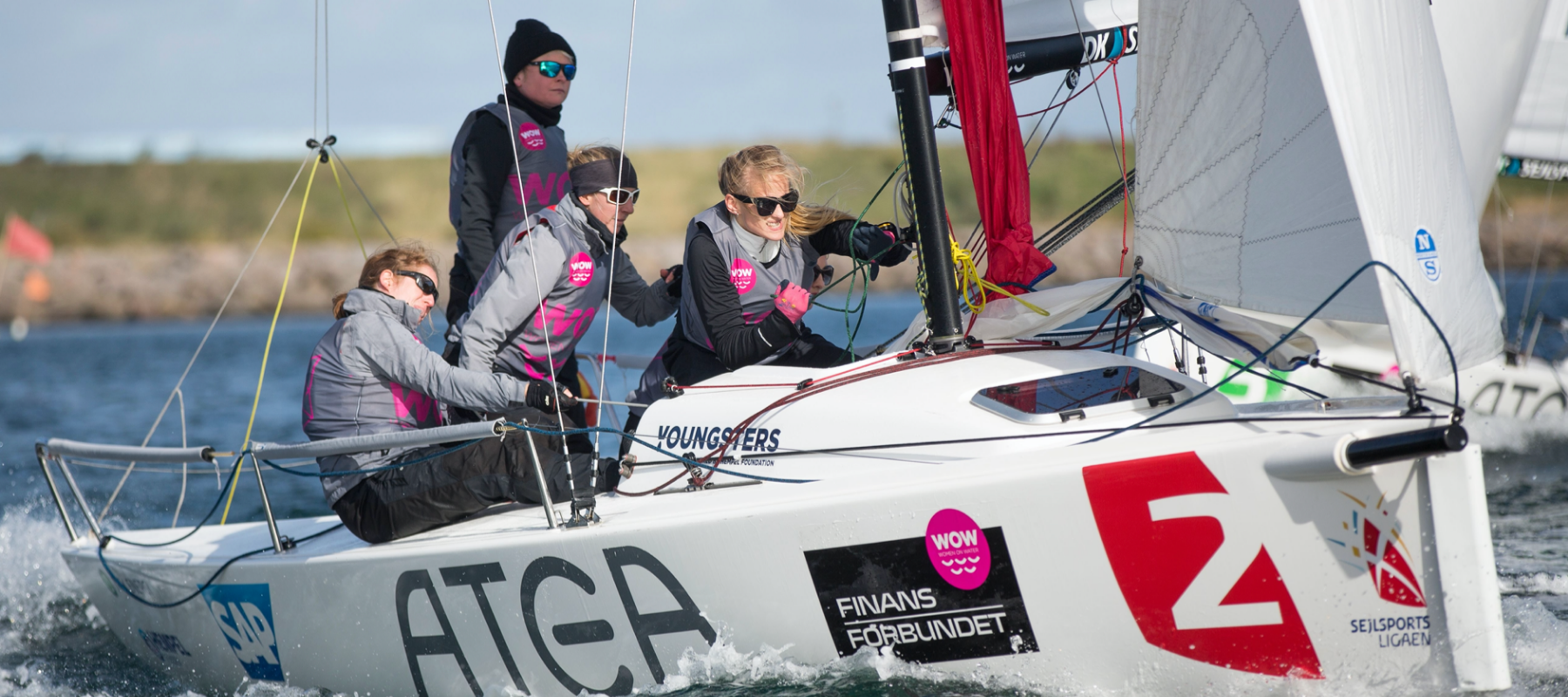 Women On Water Copenhagen 2021 is held on the 18'th – 19'th of September 2021.
We are pleased to invite you to this third edition of COPENHAGEN WOW SAILING EVENT which will take place in Sundby, Copenhagen at the 'Maritime Ungdomshus' 18.-19. September 2021.
Resultater findes her.
Corona changed a lot of things, but we believe that we are ready to sail in September. We are aware of all the restrictions and will take good care of you.
The regatta have been a huge success and we decided to go with the same set-up.
Umpired speed-fleet-race, 4-5 women on board and across club identity. The number of participating teams will be up to 21 teams.
We will sail and socialize within all the restrictions! Due to corona we will wait with information regarding the food package until closer to the event.
First come first served, but only 3 teams for foreign nations. In case there are any doubt the organizer see their right to manage the slots.
No refunding of tickets and we will manage a waiting list.
In case you have any questions, please send us an e-mail.
The pre-program is:
17.9.21 Registration and networking
18.9.21 Race day // Opening, race, dinner etc. First race will start at 11.00.
19.9.21 Race day //  Start around 10.00 and last flight start before 14.30. Pricegiving straight after the last race.
It's up to your team if you would be 4 or 5 crew members.
Entry is 'first come first served' through this link.
The entry fee include:
– 7 new J/70 boats ready to sail
– prices for the TOP 3 teams
There are a separate link for the food registration.
Follow us on Facebook here.
Follow WOW at Instagram here.
We look forward to welcome you all soon.